The Polarity between Private and Public Sector Procurement
By Siju Johny, Chief Procurement Officer, NSW Trains, Transport for NSW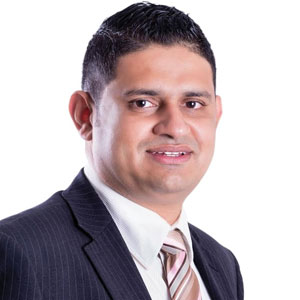 Siju Johny, Chief Procurement Officer, NSW Trains, Transport for NSW
In the last decade, procurement has built a solid reputation for managing costs, without doubt facilitated by the global financial crisis. However, in my view procurement must shift its attention towards managing the risks inherent in complex supply chains. Repeatedly we read of cases where organizations and companies are exposed to the poor practices of suppliers embedded deep in their supply chains. Another challenge for procurement, and in equal measure an opportunity, is to bring probity and good governance to its way of working. Whilst on one level this may appear to be an additional suite of tasks, I have learnt that senior management and boards can rely with confidence on professional procurement.
Procurement can deliver sustainable outcomes when its practices are supported by management through good governance and validated by independent probity checks. In today's world of rapid communications and disruption, procurement has a strategic role to play in ensuring security, transparency, and best practice when supporting an organization to meet its goals.
In the past few years, procurement has gained immense name and has become the nucleus of any organization's technological advancements and process-driven strategies. Therefore, the procurement managers strive to be at the forefront of transformation. The procurement challenges in the government sector differ from the challenges in the private sector. But what are those challenges?
When it comes to public sector, there are several hurdles to execute the process-driven strategies, systems, and processes into the existing business operations. The procurement managers in the government sector often follow a specific framework for which they are supposed to work. These frameworks focus on probity and not on the conventional supply chain model.

In private sector organization, procurement solutions are easier to implement. There is autonomy on the processes and control in everything you do. Whatever you do if it does not help the shareholders to boost the value of their shares then it's not going to be accepted. When you come down to the public sector, it's not only about the money but the service, the community development and the clarity that you provide for every dollar that goes out of the organization.

Both the sectors have their own pros and cons. But with an experience of serving in both private and public sector, I would say public sector procurement is more fulfilling because you directly or indirectly help the community or the tax payers to have a better standard of life either in the form of transport or in any form, whatever agency you work for. So, it is harder. In public sector procurement, if you want to deliver some outcome, patience is the key factor. It's a lengthier process. It involves a lot of stakeholders, explanation of procedures and policies and the strategies that you are coming up with. Therefore, public sector procurement is bit more challenging and painful but more fruitful.

Case Study - A Journey to Leading Practice Procurement

Recently, $3 billion was spent on a train fleet project commencing from 2019. The project demanded the need for an active procurement function. The goal of the project was to uplift the procurement function from a transactional team to a strategic business partner that could work collaboratively with the business to respond to customer needs while also delivering previously untapped value for money for the challenge ahead. To meet the overall objective a procurement strategy and roadmap aligned with overall business strategies and project pipeline was developed in close collaboration with internal stakeholders and ultimately endorsed by the Chief Executive. The project mainly focused on the people, organization, processes, and supplier relationships.

The procurement function in the train fleet project has led to a remarkable rise in financial benefits where targets have consistently been exceeded while in parallel also delivering numerous non-financial benefits to the business, its suppliers, and customers.

In this age of disruption, we, as leaders, need to understand our business strategy deeply, know what our customers want and work with suppliers to achieve these strategies. Our leadership contribution is to link suppliers' performance to customers' expectations. This will build our profile as a real value-add contributor to the business.