How Technology Companies Can Tap into Asia's Mobile Workforce
By Edwin Lui, Global Chief Financial Officer, Cartridge World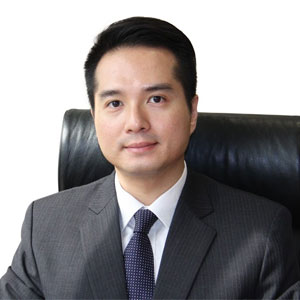 Edwin Lui, Global Chief Financial Officer, Cartridge World
China's economic growth rate has largely dictated the economic growth of the rest of the world. Because of China's relatively stagnant economic rise over the past few quarters, international panic has begun to set in, but experts assure that China's steady 6.5 – 7 percent annual growth pace is in line with Beijing's expectations.
Although the country's economic growth has steadied, China's science and technology industries are key to driving economic development once again. Chinese government has invested billions of dollars into science and technology research and development and is expected to overtake that of the United States by 2022. To add to the impact, science and technology innovations will contribute to 60 percent of the country's economic growth by 2020. This infusion of cash has propelled China to become one of the leading forces of advancement in science and technology and presents an enormous opportunity for Chinese and international technology providers to tap into its developments.
One of the most promising segments that technology providers are able to leverage is in China's mobile work force.

Asia Pacific currently has 877 million people working remotely, with a majority of that workforce using mobile phone technology to assist them in their daily job functions. Additionally, Asia Pacific boasts the highest population of mobile phone users, which together presents significant opportunities for technology companies to target the mobile workforce segment specifically.

Technology innovations that help simplify tasks and increase productivity of mobile workers will be especially sought after and there are a few companies already tapping into this market. Cartridge World has recently developed a first-of-its kind mobile application, PrintWorld which in partnership with Samsung, provides consumers the ability to print documents anywhere with a printing device directly through their mobile phones. Print World and Samsung will place thousands of printers in free Wi-Fi areas across the U.S. and in the future, the globe, to provide the convenience of full printer functionality for hard copy printing and scanning for use by anyone with a smartphone, tablet, or laptop that are away from their office or normal work base location.

Cloud-based technologies that enable information to be shared and available across multiple devises are also increasingly valuable to help support the mobile workforce. Tools such as Bascamp, a web-based project management tool designed to organize projects, internal communications, and client work in one place for a central source information, have also become extremely popular for the mobile workforce who require solutions to communicate with team members in all different locations.

With the relationship between technology and the mobile workforce stronger than it has ever been, coupled with China's heighted focus on increasing science and technology innovation, tech companies that are able to provide solutions to the challenges that come with the advancement of technology will be the ones to succeed in today's technology-driven world.